Requirement:
For any Salesforce Admin or developer, if there is a requirement to perform below actions for single or multiple objects for multiple Permission sets:
Compare or Export Field Permissions (in XLS)
For a developer, managing field permissions actions for single or multiple objects in Salesforce is a tedious and time taking job. User would have to open each Permission set one by one for an object using Salesforce Standard process. These type of work requests would take much more effort and time, but with our Salesforce Appexchange Bulk Object Field Creator (BOFC) App user can (Compare or Export) field permissions for multiple objects and for multiple permission sets within same Salesforce org in few clicks.
Benefits of using BOFC Application:
Works for any kind of object (Standard or Custom)
User can Compare or Exports Field permissions for single or multiple objects in single click
User can update field permissions using XLS for multiple objects
Simple drag & drop UI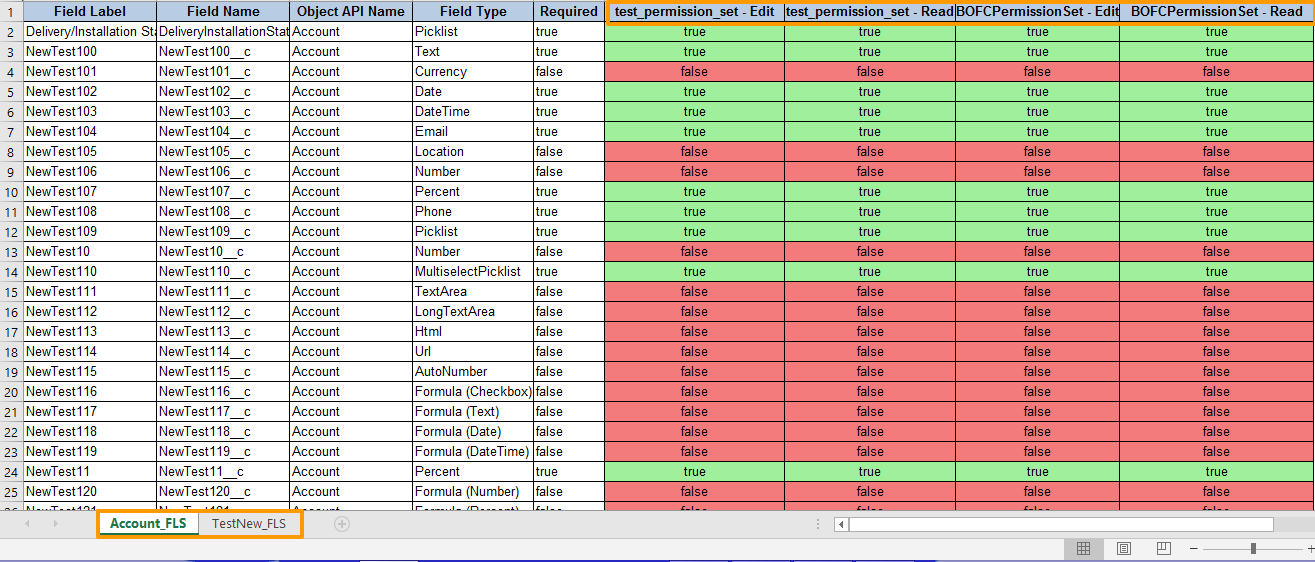 1. Open the BOFC Home > Goto Field Permissions Section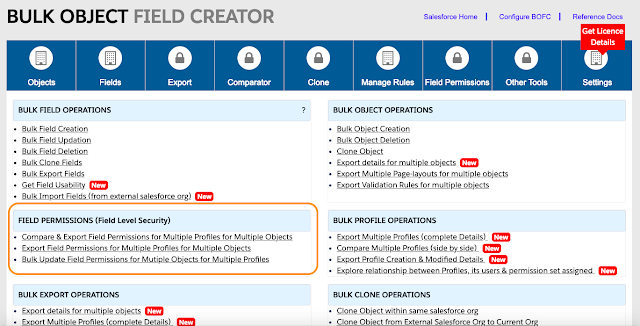 2. It will open below screen for Field Permissions and select "Permission Sets"

3. Select any one "action type" from the radio buttons

4. If user select "Compare" or "Export", it will show below screen:

5. Please don't refresh your page, until status is changed to "Completed"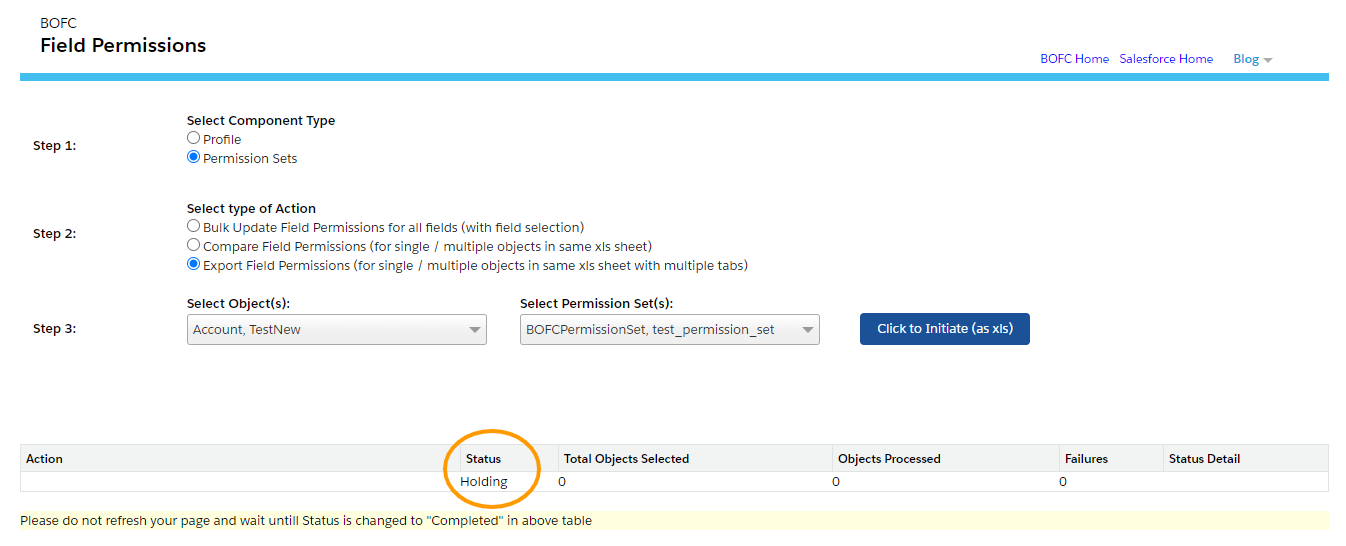 Once it is completed, it will show below screen

Click on Download link as per above image and your file for field permissions is ready for download for multiple objects.
For any queries or suggestions, you can write your comment in the comment box or for further assistance contact us at https://www.bofc.io/#contact-frm or mail us: support@tech9logy.com. Our BOFC Expert will help you get the best out of it.
We appreciate your valuable inputs.