Requirement:
For any Salesforce Admin or developer, if there is a requirement to Update multiple validation rules for multiple objects (for any Standard or Custom Object)
Validation updates includes:
– Changing Rule Error Condition, Error message, Description, Error field for multiple rules.
– Changing Rule status from Active to Inactive or vice-versa for multiple rules.
Works for both Standard and Custom Object rules.
Perform any action on (Single or Multiple) validation rules.
Perform any action on rules of (Single or multiple) objects at same time.
Easy to use with few clicks.
Saves ample amount of time of doing manual work.
Few Simple Steps to Update Validation Rules in Salesforce
1. Open the BOFC Home > Click "Bulk Create ,Update, Delete & Export Validation Rules".
2. It will open below screen for validation rules.

3. Select the "Type of Operation as Update" from the dropdown and screen looks like below image:-

4. Once "Fetch Existing Rules" is clicked, it will fetch all the validation rules for selected object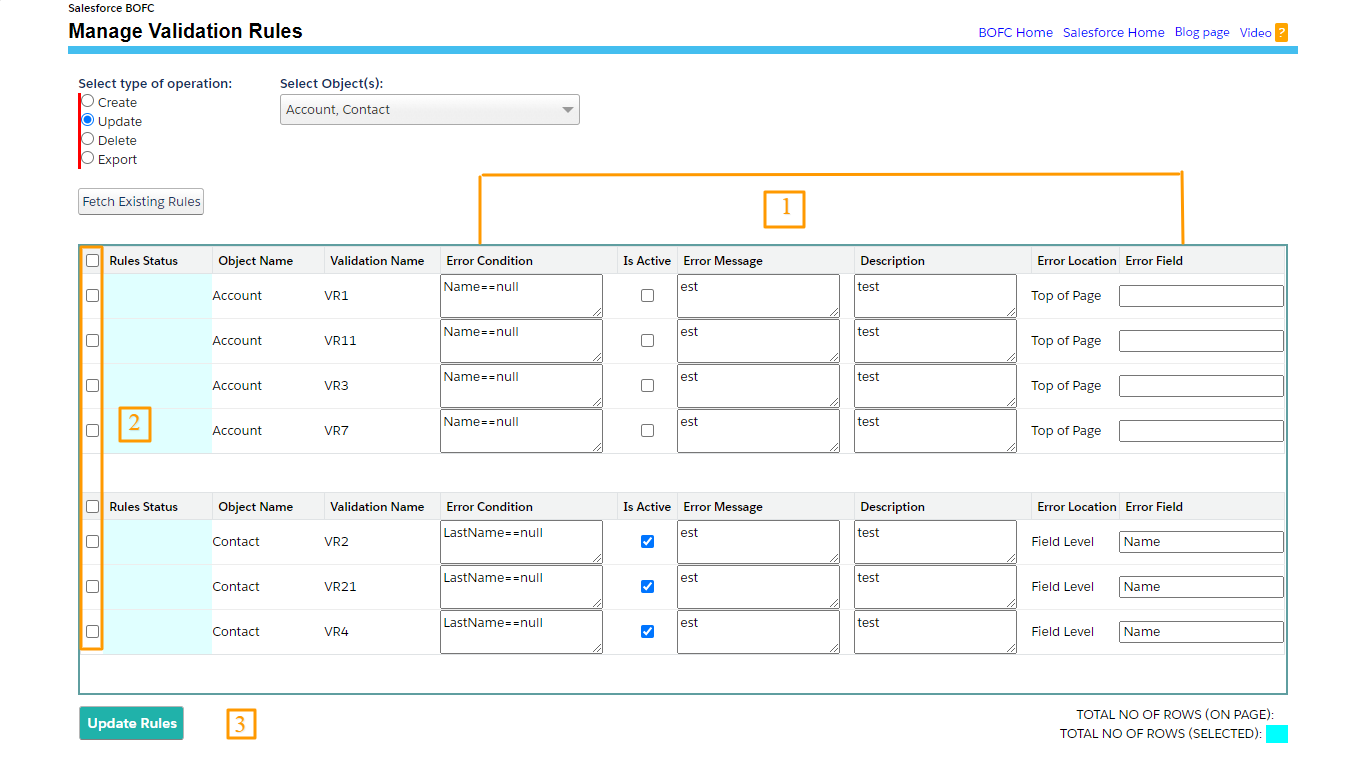 Above image has many features (each number has its description as below):
User can Update rule as active or inactive, Description, error message and Error fields.
User can Select the checkbox infront of each row to update validation rules.
Click on "Update Rules" Button to update all the selected rules.
5. Once the process gets completed, it will share the Status in Green. Validation Rule updated successfully and Screen looks like below image.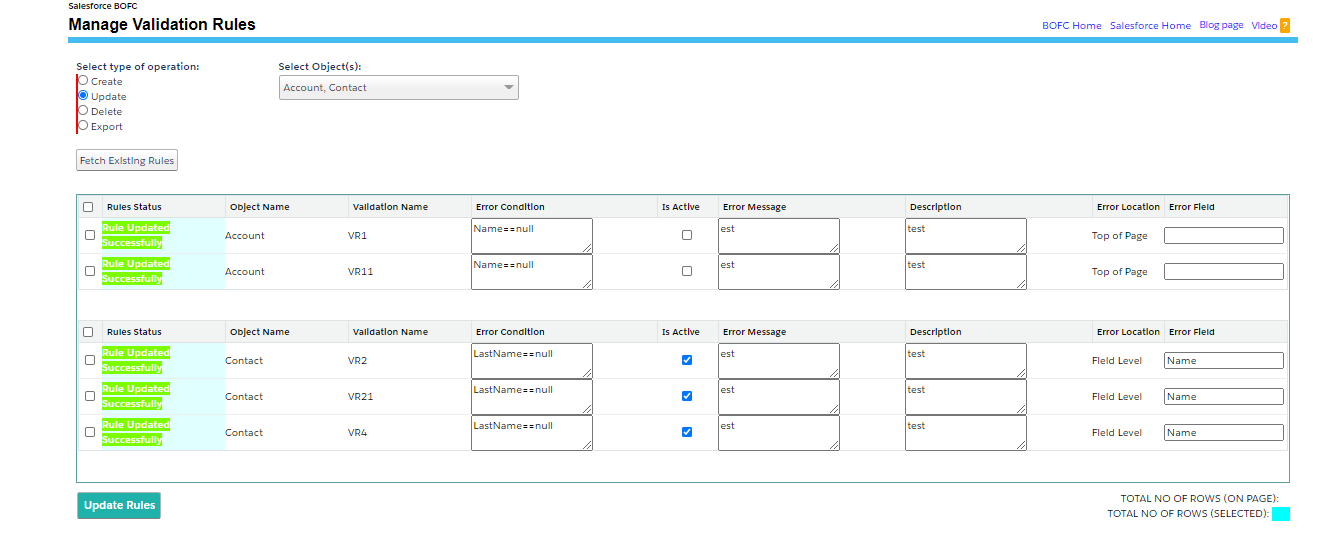 For any queries or suggestions, you can write your comment in the comment box or for further assistance contact us at https://www.bofc.io/#contact-frm or mail us: support@tech9logy.com. Our BOFC Expert will help you get the best out of it.
We appreciate your valuable inputs.